Do you know our ambassadors? They help their contacts be more successful with their email marketing and contribute to increase the visibility and awareness of Cyberimpact.
Today, we're talking about Patricia Filiatrault, founder of a digital marketing consulting agency and lecturer at UQAM. A communications and web marketing strategist, she is also one of our valued ambassadors at Cyberimpact. In order to understand how she perceives the application and how she benefits from it in her daily work, we spoke with her.
When evaluating the different newsletter platforms available on the market, Patricia's critical eye identified Cyberimpact as the best option. In addition to recommending its use to her clients and the students she teaches, the businesswoman uses Cyberimpact to promote the products and services of her own company, PF communications.
Patricia particularly appreciates that Cyberimpact offers a marketing automation feature where she can schedule when her emails get sent. The right message will then automatically reach the right recipient at the right time. All this saves her precious time and she is relieved to have it. She also likes the fact that Cyberimpact provides her with statistical reports that allow her to evaluate the performance of her campaigns, to quickly see if her strategies are working and to correct them if necessary.
A guarantee of compliance
In the wake of the C-28 anti-spam law, Patricia is also very sensitive to the legal issues surrounding sales emails.
She appreciates the fact that the platform meets local standards and maintains a simple and effective solution to comply with the complicated laws of email marketing.
For her, Cyberimpact is a guarantee of trust.
Patricia adds that complying with Canada's Anti-Spam Act has a positive impact on the effectiveness of her marketing campaigns.
Simple to use
Patricia also chose Cyberimpact because the platform's templates are adapted to both mobile devices and web browsers.
"It's a big plus to be able to format professional designs from a variety of templates that don't require any special expertise. You can even add photos, videos or other visual elements without it being complicated. I love the simplicity of the interface. My clients and students also appreciate the autonomy that Cyberimpact gives them."
A local pride
Patricia is very happy that a platform as well designed as Cyberimpact, practical and efficient, is the creation of a Quebec company. "There is a certain pride, she says, in recommending and using a product from home. Encouraging locals is important and possible, even in the field of newsletters and email marketing!"
Exemplary customer service
For her, another point that tipped the scales in favor of Cyberimpact is the quality of the service offered by the company.
A clear choice
In the end, Cyberimpact was able to meet Patricia Filiatrault's requirements. She relies on Cyberimpact as part of her own business growth strategies and contributes to increasing the number of users of the platform by recommending it to her clients and students.
"In fact, she says, rarely has a decision been so easy to make. Choosing Cyberimpact was a natural choice. With its impressive list of advantages, this platform quickly became the tool of choice."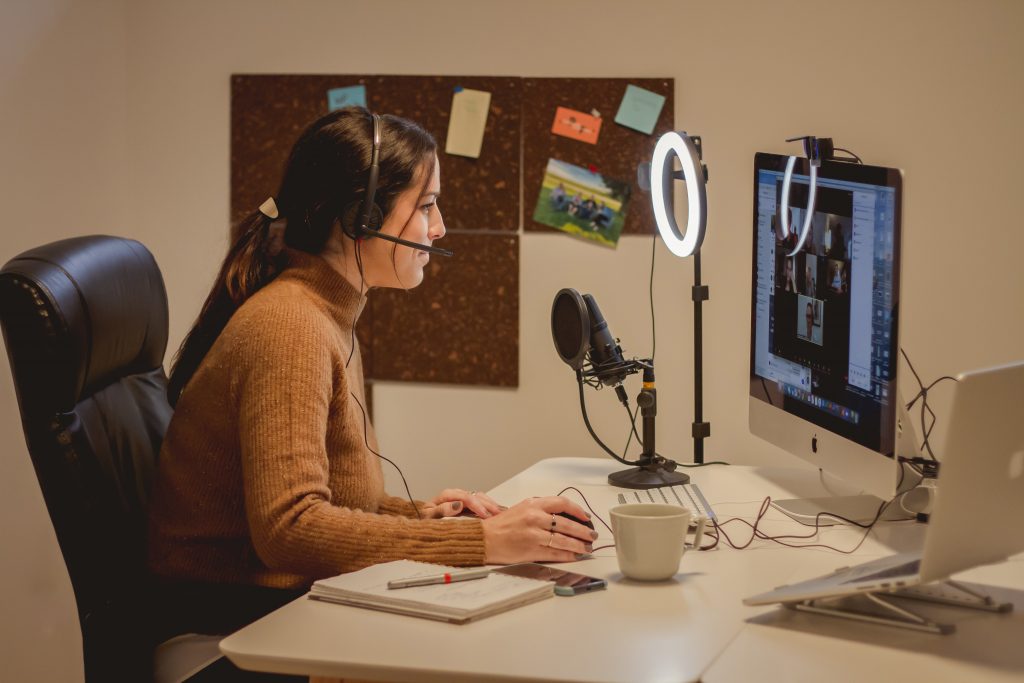 About Patricia
Patricia Filiatrault has been working in the field of communications and marketing since 2007. She holds a bachelor's degree in public relations and an MBA. After having accumulated several project management mandates for various companies and organizations, she decided, in 2014, to specialize in digital marketing and to establish her own company: PF communications. Patricia has also been teaching at the Université du Québec à Montréal since 2011, in addition to becoming, in 2019, an Emploi-Québec certified trainer, particularly in communications, graphic design, public relations, web development and e-commerce.