Email marketing is still one of the most effective ways to communicate with your customers and leads to increased sales.
You don't need convincing though, you already knew that! Since you're clearly looking for a specialized tool that will allow you to be effective and successful with your emails. No one likes to waste time or money, so we understand if you want to make the right choice the first time.
In order to help you make an informed decision, here are some points we suggest you consider when evaluating the different options available to you.
A simple email editor and attractive templates
Let's start with the basics! Your choice should be a tool that will allow you to be effective in creating emails that represent your brand to your subscribers and that they can view on a variety of devices.
Not a web designer? That shouldn't be a problem! Our wide selection of modern templates should get you started rather quickly. Some software can even automatically create a multitude of templates unique to your company based on your logo and some graphic information (smart templates).
Most email marketing tools offer free trials or accounts. Do you think you'd be able to create an email that satisfies you in 30 minutes or less? That's quite a good test to take!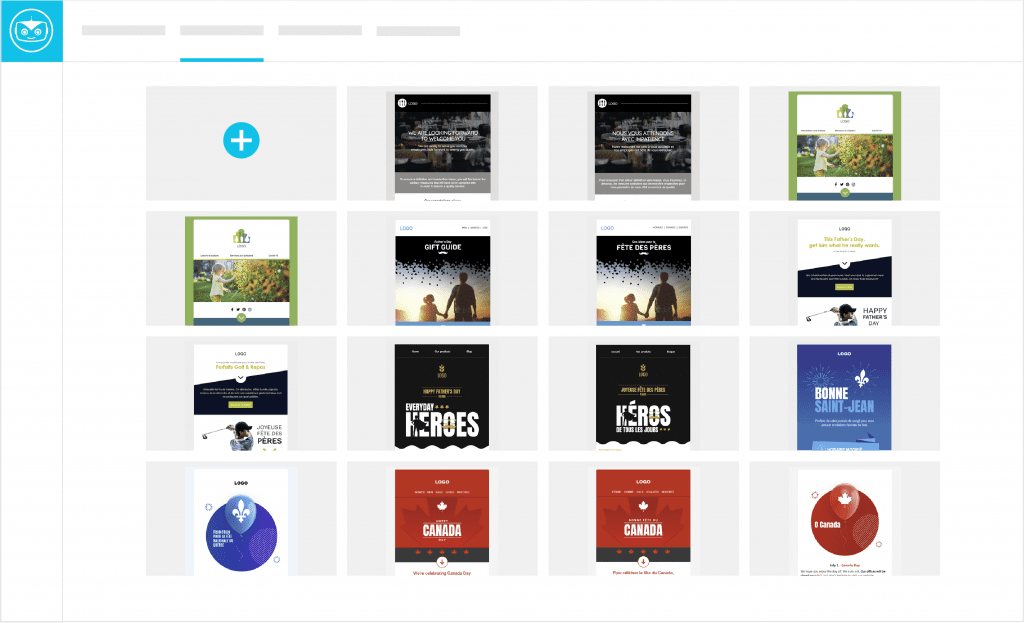 ---
Easily used subscription forms
After creating emails, helping you grow your subscriber list is the second most important task that a good email marketing tool must accomplish.
To do this, you'll need to be able to create proper subscription forms and add them to your website, all without being a web programmer! This shouldn't be too difficult a task and is another good thing to test out yourself. Can you have a functional subscription form for your site's visitors to see in less than 30 minutes?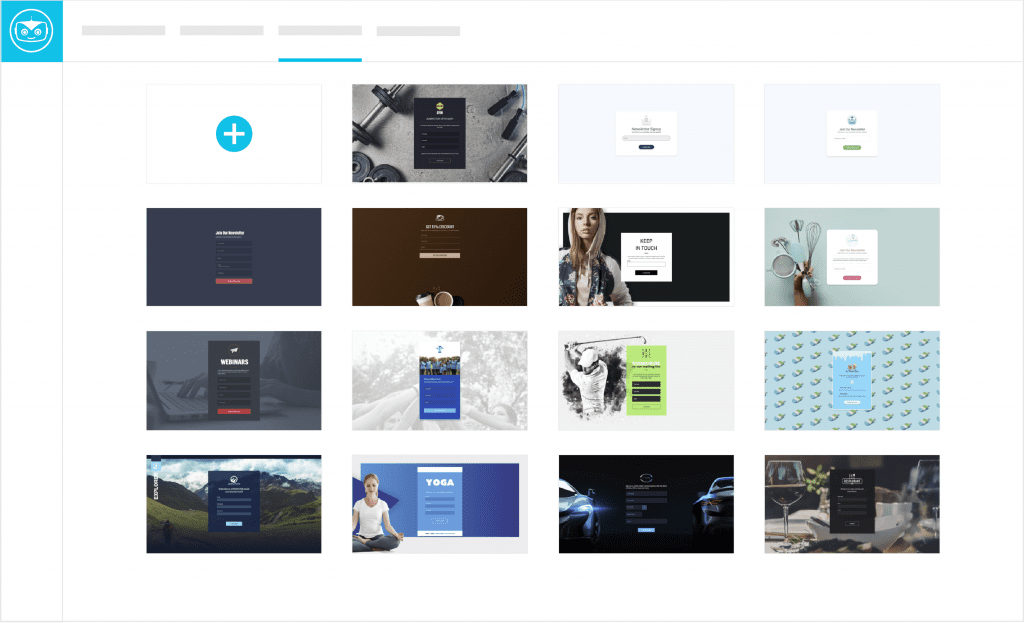 ---
Availability and quality of technical support
Imagine it's 4:15 PM, you have to send a newsletter before the end of the day and that you have a technical problem. What do you do? It's at times like these that it's important to have access to available, fast and efficient technical support.
Is the only option to send an email? If that's the case, chances are you won't get a response until the next day and explanations may require an exchange of several messages.
If you can talk to someone immediately by chat or even by phone then your problem may be solved quicker and you'll be able to send your newsletter on time!
Our recommendation; get in touch with the customer service of these different platforms you're considering using prior to creating an account or becoming a customer. Put them to the test, ask questions. Since you have several platforms to choose from, you might as well make sure you have a knowledgeable team to help when you need it.
---
Do they speak your language?
Cyberimpact's interface is available in French and English and technical support is available in both languages too. For many of our French-speaking customers, this is a big advantage!
Is this important to you? If so, consider it in your choice.
---
Where will your emails be sent from?
This question is rarely asked, but your emails will be sent from a server that has a physical location. If the majority of your subscribers are in Canada, having your emails sent from Canada could have a positive impact on your email delivery rate.
In addition, a growing number of legislations require that companies and organizations in certain industries keep their customers' personal data in Canada.
Many of Cyberimpact's competitors are in the United States and Europe. If you have a local clientele, is it recommended to use a foreign platform? You be the judge!
---
Automated marketing
A good email marketing tool should allow you to automate some of your communications in order to build customer loyalty and save time!
For example, a welcome email could be triggered by a subscriber filling out a form. Or a series of educational emails could be triggered by the purchase of a certain product on your online store.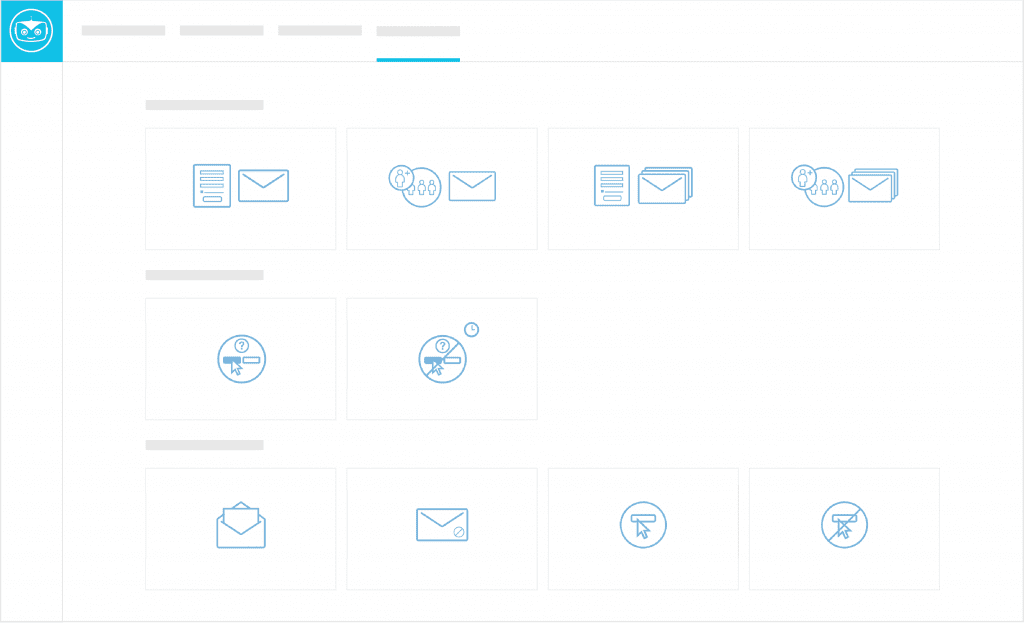 ---
CASL, GDPR and other laws
The Canadian Anti-Spam Legislation (CASL) governs the use of commercial emails by Canadian businesses. The GDPR (General Data Protection Regulation), on the other hand, regulates the collection and use of personal data of European citizens. More and more legislation aimed at improving the security of personal data is being introduced in the United States and elsewhere in the world.
Find out which regulations you're required to follow and make sure the email marketing tool you choose will allow you to do so. Why not ask this question by contacting technical support? You'll quickly find out if they know anything about it!
Since we're targeting the Canadian market, Cyberimpact is custom-built to facilitate compliance with the CASL and all employees are trained on the topic.
---
Your specific integration needs
Do you use a CRM? Do you have an online store? If so, you'll probably want your email marketing tool to communicate with these other programs so that your subscriber data is synchronized.
Inform yourself on the different options these platforms you're considering have.
Cyberimpact for example, connects with Zapier, which gives you access to over 3,000 integrations! We also have an API for custom integrations.
---
Take your pick!
We sincerely hope that the points discussed in this article have helped you learn more about our industry and more importantly, choose the email marketing service that's right for you.
Of course, we'd like you to give us a chance to prove what Cyberimpact can do! Don't hesitate to create a free account or to chat with our customer service by clicking on the little blue bubble at the bottom of this page.