Higher click rates and bigger return on investments are what email marketing is all about. But only when it lands in the inboxes of the right audience. Otherwise, this highly effective and low-budgeted marketing strategy is a complete washout. Email marketing optimization streamlines the whole process to give better leads and clicks.
Sounds promising, right? It is. All you have to do is read this article and follow our footsteps as we reveal the 8 best email marketing optimizing strategies for peak conversion.
By the time you finish this article, you will be crystal clear about the deets that your email marketing requires to escalate the best user experience, and achieve the optimum click-through rate and turnout.
Here is all that you need to know to become an expert on email marketing optimization.
Here Are 7+ Email Marketing Optimization Tactics For Peak Conversion
1) Scrub And Segment Your List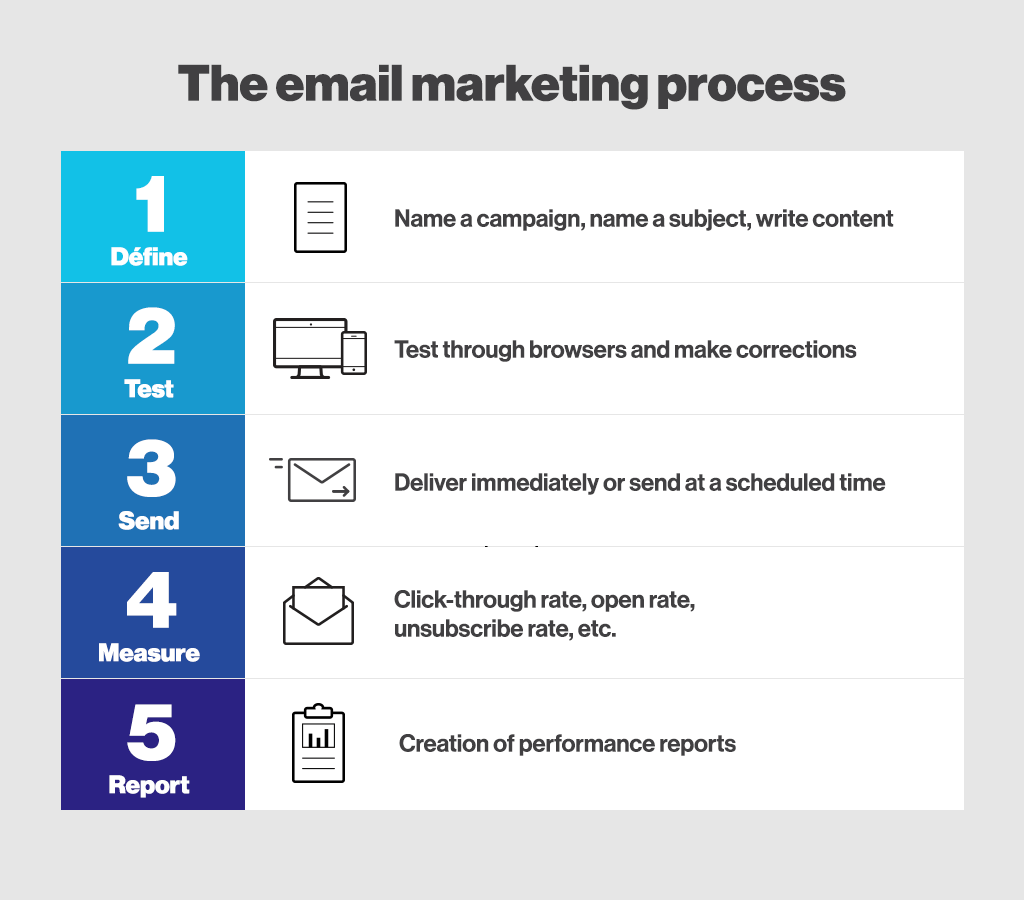 Understand that it all begins with the right audience. First of all, you need to scrub your list. We cannot emphasize enough the importance of targeting the right audience pool for fruitful results and reduced bounce rates. Not everybody and anyone is worthy of sending your email to.
For instance, if you are selling Paddles boards through your eCommerce store, it will be a disaster to have Gen Xers on your mailing list. Due to the fact that water sports are typically associated with Gen Z, a young generation with very active social lives, they make for excellent all-around outdoor customers.
Including people from this segment in your paddle board marketing email campaign will ensure a high deliverability rate, since you'll be certain that they are the ones who will be interested in your emails and will open them. As a result, your email will make its way to their inbox and your open rates and clicks will go up.Having said that, here are our expert pointers on how you can manage tasks for a healthy mailing list.
1.1 The Right Data
The data allows you to know the interests and tastes of people who are interested in your product. Thus, it will allow you to send personalized content and have up-to-date contact lists.
1.2 Time To Segment Your List
Segment your recipients based on their interests, geographic location, or any other demographics that distinguishes them. And target your recipients accordingly to send more relevant emails. The right message to the right people will lead to more customer engagement.
Segmenting tools have gained quite some popularity for this purpose. Cyberimpact allows you to filter your subscriber base or contacts to send personalized emails. With our audience segmentation option, you can optimize your email marketing campaign to precise levels and boost conversion rates.
2) Bold And Captivating Email Subject Lines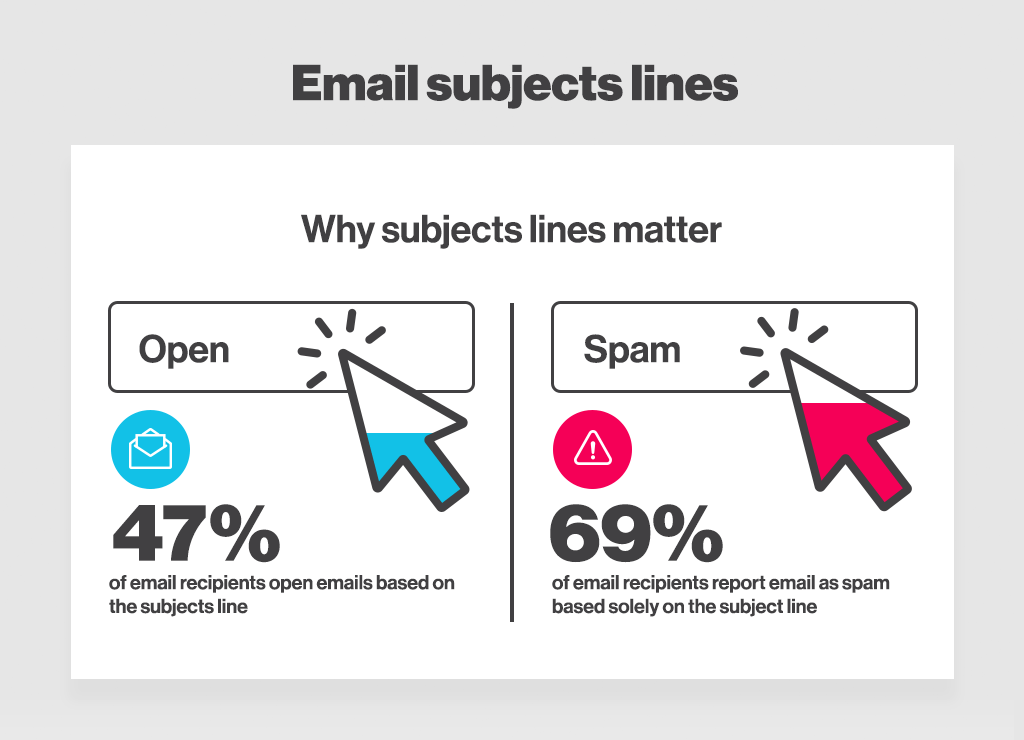 Writing attention-grabbing email subject lines is one of the most important tactics for email marketing optimization. When setting up a campaign, this must be your first step. The subject line has to invoke an action from the recipient as the main goal is to make them reach your website.
Here is a list of a few "hit or miss" actions that we root for when writing eye-catching subject lines:
| Dos | Don'ts |
| --- | --- |
| Give a snippet of your email | Put the wrong name |
| Optimized subject line for peak conversion | Use words and phrases that are likely to be detected as spam |
| Use actionable language | Writing lengthy subject lines |
| Clear Call to Action | Capitalize all words |
| A sense of urgency in the subject line | Being too vague |
3. Engaging Email Content
For email marketing optimization, the email must use enticing language that will drive visitors to your homepage and encourage them to convert instead of just clicking. We've covered that the subject line should captivate the reader's initial interest, but to keep them hooked, you need to have alluring and relevant content.
Personalization builds relationships with your audience. You can do this by sending them a coupon for their birthday. This is a classic example of engagement through personalization.
Pro-Tip: Emails highlighting the 30 days of free access have a higher chance of conversion if they target the right audience.
3.1 Resort To Conversational Style
Remind yourself that your email is actually a conversation between you and your customer. This will streamline and bring harmony to what you are trying to say in your email. Readers get intrigued completely by conversational style storytelling since it piques their curiosity.
3.2 Personalize Everything
Personalization goes beyond using their first name. Let them know that they have your support at every step of your decision-making.
For example, if you have an outdoor clothing e-commerce store, visitors often take time before making a final purchase. When they are faced with too many different styles of clothing, decision making becomes difficult.
In this case, you could send an email with the style of clothing related to the outdoor sports your users enjoy the most. For example, clothing for hiking, clothing for winter sports, etc.
Based on the collected data, personalize everything; the content, theme, images, and offers. Put yourself in their shoes and think like a buyer and not a seller to see what will invoke an action – bundles and deals are always a great way to grab their attention.
4. Compel More Clicks With Promotions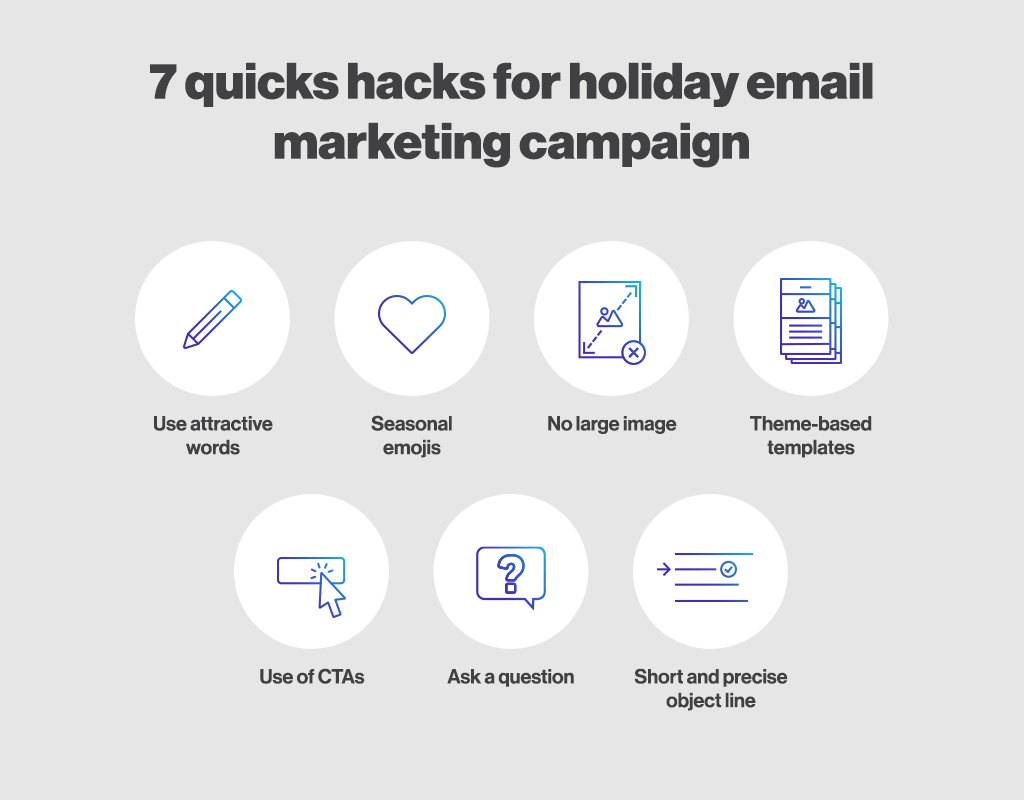 Promotions are of utmost importance for peak conversions in email marketing optimization. For an eCommerce website, promotional discounts help drive more traffic and in turn, generate more revenue.
Pro-Tip: The holiday season is the prime time to make the most out of these promotions. With a collection dedicated to a holiday, the website is more likely to drive traffic and make sales.
While this is true for conventional eCommerce platforms and Dropshipping stores selling different products, this strategy works well for other recreational and entertainment websites as well. For instance, a website that offers an anagram solver for discovering new Scrabble words can also benefit from email marketing during the holiday season.
Every family likes a good bit of cheer during the holidays. And family games are the best way to do this, hands down. Executing promotional email campaigns during the holiday season can be very beneficial for the anagram solver platform to generate some valuable traffic to their website and increase their subscriber base.
4.1 Be Clear About Your Offer
You have to be clear about the value you are offering. You need to identify the objective behind your promotion, which can be increasing engagement, reviving inactive users, or any other reason because your campaign needs to be strategized accordingly.
Your subject line should reflect that. This is the best way to do this is to introduce the benefit or the promotion your email offers.
4.2 Make It Flashy
Your email needs to stand out from your regular emails since it contains a promotion. Add visuals or images that are captivating. Don't forget to add CTAs specific to the promotion. These CTAs are a depiction of what action you want your reader to take in exchange for an enticing promotion.
4.3 Set A Schedule
The top mistake that is done by email marketers is sending emails randomly, especially the ones which contain promotions. Develop a proper schedule: this enhances engagement.
By deploying email marketing automation strategies during the busiest times of the year for example; during Christmas, Black Friday or Valentine's Day, it allows you to increase your brand's reach and increase your presence.
While expanding your business is the end objective of email marketing, you must understand that promotions are not the main focus of this strategy. Establishing and maintaining positive relationships with your clients must be at the center of your email marketing strategy.
These positive connections will give your clients lifetime value, which will be the main factor in the expansion of your company.
5. Including Multiple Links
Blending links in your email is a fruitful tactic for email marketing optimization. They help you get more clicks and attract attention.
Here are a few things to keep in mind when adding links to your email marketing campaign.
5.1 Évaluez la valeur
You may choose which links are crucial and how to lead subscribers toward your intended action by thinking about the actions you want them to perform, such as subscribing to a blog, watching product demo videos, or visiting a particular landing page.
So before inserting a link, evaluate the value thoroughly. Remember, the more value you add, the better the chances are of your CTR (click-through rate) increasing.
5.2 Be Concise Yet Precise
Imagine reading an email that says "Click here" without any context. Since you have no idea what is behind that, the chances of you clicking the link become grim. When your linking text is concise and meaningful, the reader can relate and CTR increases.
For instance, when an online stock trading platform sends its newsletter to its subscribers, it should include the latest stock market news and research case studies to help members make better investment decisions. However, it is impossible to include the news in full.
The best approach is to provide the headlines with precision and then provide a "Read More" button to lead readers to the entire news page. With a simple yet meaningful linking text that readers can easily relate to, you have more chances of getting higher CTR rates.
5.3 Know When To Stop
Avoid stuffing your emails with excessive amounts of links. Instead, only include necessary links; you don't want to overwhelm or divert readers with too many links.
Links should save your readers time by letting them choose what they want to learn more about without detracting from the email's main purpose.
5.4 Blends Well With The Design Format
Ensure that your link buttons fit well with your brand colors and email design. Links should be simple to find and well-identified. If you want to make a strong point in your email, think about attaching an image or a GIF. When strategically employed, images will immediately catch a subscriber's eye compared to text links.
6. Provide Unsubscribe Option
We have all been there, haven't we? It can be quite irritating when your inbox is spammed with promotional emails that we don't even care about. So the big question is why would you want to put somebody else in the same boat?
Email marketing works best when you focus on building a relationship and credibility. Reaching a focused audience that appreciates your communications is what email marketing targets. Maintaining a conversation with someone who isn't interested in your knowledge will only lead to strained ties and negative feedback.
When it comes to email marketing optimization, 'the more the merrier" is a myth. For peak conversion, what matters most is quality and not quantity. Therefore, when people voluntarily unsubscribe, your email list gets rid of ghosts and inactive subscribers while maintaining the sender reputation and click-through rates.
6.1 Obvious Placement
Good email marketing optimization includes giving the option of leaving whenever the email subscriber wants to. The process should be kept simple and the button visible. Thinking that you can make it unapproachable by cleverly hiding it with smaller font size or hard-to-read color or by placing it in not-so-visible corners? Remember that this act can land you in legal trouble.
6.2 One Click And That's All
Don't build up frustration by making the process of unsubscribing a test of patience. One or two clicks max; and the subscriber should be history. We have seen cases where the emails require logins to unsubscribe. Sheesh, have mercy. Everyone's time is important.
While doing so, you can offer the option of updating email preferences, only if your email service provider gives you the option to do so.
7. Optimize Your Marketing Emails For Mobile
The world is switching more to handheld devices for quicker connectivity. Over 43% of emails are opened on mobile devices. Modern times call for modern measures to survive and thrive. A mobile-friendly campaign is what you need as a part of robust email marketing because you simply don't want to leave any stone unturned when it comes to reaching your business goals.
7.1 Keep It Visible
Since mobile devices have smaller screens, you need to understand that better engagement starts with better visibility. The first thing you need to do is maintain an appropriate font size. Testing is of utmost importance here, run test sends to see if the text is visible on different screen sizes. Some tools allow you to view your email on different cell phone formats, in addition to showing you its preview in different email applications (Outlook, Gmail, etc.).
7.2 Be Concise
Keep your email concise and good for a quick scan. Inculcate headers, bullet points, and shorter chunks of text. Your subject lines for mobile emails should be smaller because on average, a desktop inbox will show double the amount of characters than the one on a mobile.
7.3 Strike Up With An Image
For mobile-friendly emails, we suggest you let the image do most of the talking. But as we say this, you need to make sure that your email makes sense without the image as well. You want to play safe for the unfortunate times the images for some reason don't download.
7.4 Template Ease
If you feel that the design and layout of the email are taking up more of your marketing efforts than the actual content, then you need to "stop that". This is where responsive email templates step in. You focus on the content of your mail and let these templates do all the dirty work.
8. Adding Call To Action (CTA)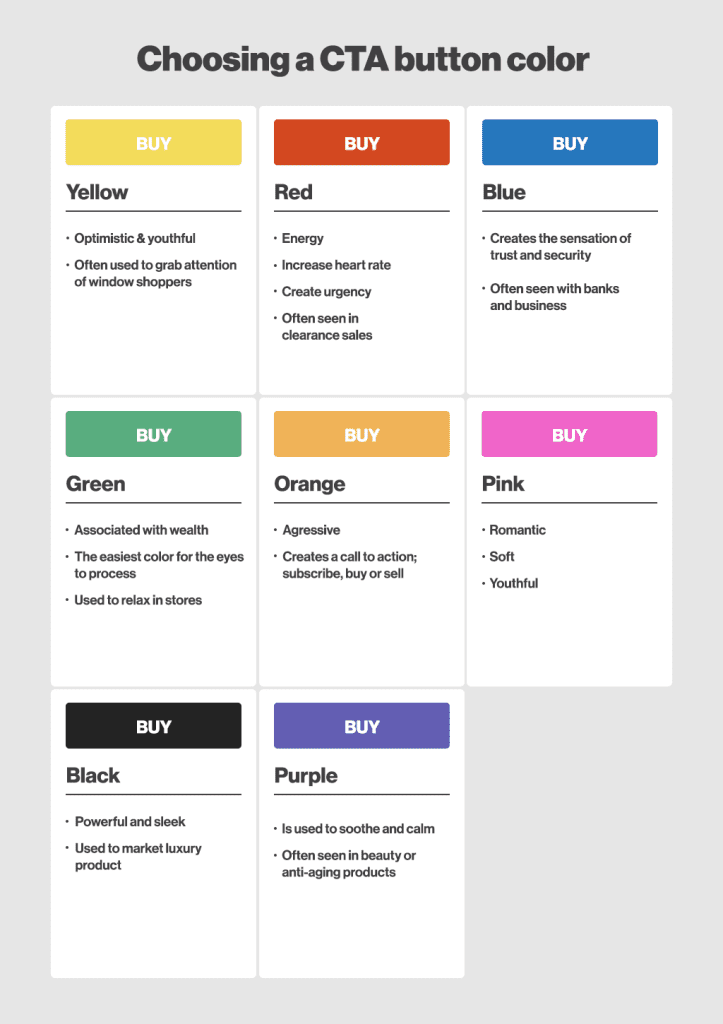 Your email for marketing is simply not complete without CTAs (Calls to Action). This CTA will be the climax of the email sent. Your call to action should be compelling enough for the user to say "I do".
But you need to know that a CTA just cannot work on its own. Make sure that your CTA aligns with your goal if you want a close-knit relationship with your targeted audience and intend for them to further proceed.
Stick around to learn the secrets behind putting the CTA to its full potential.
8.1 CTA Should Speak Volumes
Keeping in check the smallest of details when curating your CTA can make ripples. Your CTA should be personalized and the customer should feel it is meant for him or her. And at the same time, provide the right incentives to direct your readers toward your desired action. Use selective verbs that are approachable and not a turn-off.
The use of words that create urgency helps in more clicks. If we look at the example of Green Supply – an online store selling face masks and wellness products, their CTA button in the email says "Claim Your Free Trial". The term "Claim" makes the action the user is going to take feel more important than all other actions, creating an urgency to take advantage of the free stuff.
8.2 Flashy CTA Buttons
Your CTA button should have a presence of its own in the whole email. Yet it should be meshing well with the rest of the design. The goal is to create harmony between everything in the email. You can make the button more interactive by making it blingy.
Also, the placement of the button makes a difference. Place a CTA in the message's upper half, where it will be noticed. Or make your CTA more visible by adding more space around it.When targets on mobile devices are too small or crammed too closely together, tapping on a CTA can become frustrating. This means that CTAs should be large enough for even huge thumbs to readily tap.
8.3 Keep Experimenting
Putting your CTAs to the test is the cleverest thing to do. This is one of the perks of email marketing that comes in very handy. You can test what the outlook is when placing the button in various positions and tweak it accordingly.
Testing is a way for you to know if you have created a successful email marketing campaign or not.
Conclusion
Focusing hard on social media for digital marketing may be the first trend the world teaches to follow when you start a business. But while zeroing in on making a la-di-da presence on Instagram and Twitter, you actually miss out on the importance of email marketing.
So if you want a strongly bonded customer family, more engagement, and eventually a greater conversion rate, it is your healthy mailing list and email marketing optimization strategies that will land you in the spotlight at the right time.
Cyberimpact allows you to perform all these tactics with a simple and easy to use application, even for emailing beginners. Not yet a customer? Ask for a demonstration of the tool with an expert.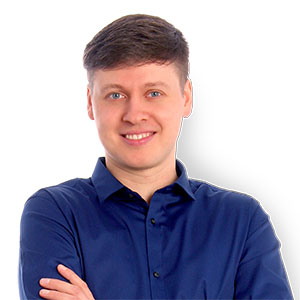 About the author:
Burkhard Berger is the founder of Novum™. Follow Burkhard on his journey from $0 to $100,000 per month. He's sharing everything he learned in his income reports on Novum™ so you can pick up on his mistakes and wins.