As a small business owner, you need to find a way to attract new customers and retain the existing one. Lack of time, money and resources are often limiting factors in finding a solution that will bring the desired results. Email marketing is known to be the solution that gives the best ROI (return on investment). It is also an effective solution that allows you to reach your customers anywhere in the world, as long as they have internet access to check their emails.
Fun fact: On average, for every dollar spent by email marketers, they receive $36 in return.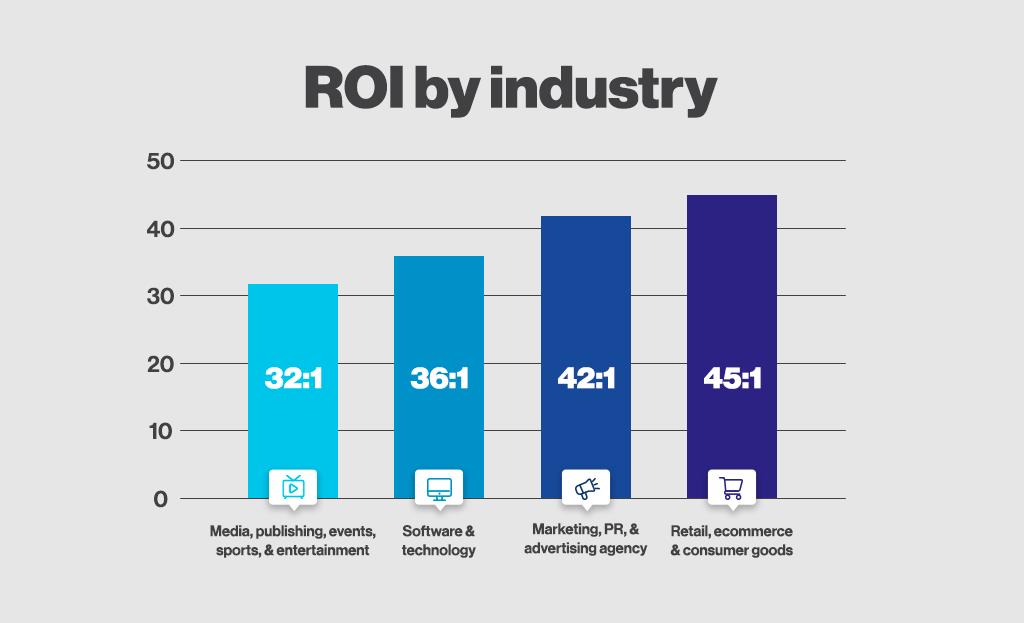 What is email marketing?
Email marketing is the use of email to promote products or services while developing relationships with potential customers or clients. Contact lists are databases to which your subscribers have given their consent to be included. The lists can be segmented as you wish according to several criteria (age, gender, location, interest, etc.). This is a unique opportunity to address hundreds of customers or prospects directly with personalized content. Email marketing can be used for several strategies, such as:
Build credibility
Establish a relationship of trust with your subscribers
Generate interest in your products or services
Share your news
---
1) Promote your offer
For online retailers or any business that offers services, email marketing is a very effective way to inform your customers about your promotions, seasonal news, a new service offered, etc. You can easily send eye-catching campaigns with a promotional code as an incentive to encourage your subscribers to visit your website.
Fun fact: 42.3% of Americans sign up to email lists for savings and discounts and about 1 in 3 subscribers have purchased something from the brand they receive emails from.
2) Build brand loyalty
Do people know your brand? By providing quality content to your subscribers on a regular basis, they will be more likely to remember your company or products. You might even decide to send out a survey to find out what type of content your contacts like to receive or even to conduct a brand identity survey. In general, people like it when a brand tries to get to know their customers, it shows that they're making an effort to offer a product or service that is adapted to their needs. This will make it more likely to gain new subscribers or retain them.

Also, remember that those who already receive your newsletters are interested in what you are selling. You will be able to create a sense of belonging with your subscribers by sending exclusive promotions and personalized content. The cosmetic store chain Sephora is a good example. They send newsletters and exclusive promotions to members based on their status (amount of money spent in the year). Subscribers are even offered personalized products based on their skin type, after completing a short survey.
3) A low-cost marketing method
The costs associated with email marketing are generally very low compared to traditional and digital advertising spaces. The vast majority of email marketing solutions offer affordable plans that adapt to your growth and needs. Some solutions are even free up to a certain number of contacts.
In terms of time savings, many tools offer the possibility to automate your email marketing and even schedule your mailings in advance. You could decide to send an automated email to a subscriber every time they perform a particular action, for example:
When they subscribe to your newsletter
After purchasing a product or service
On their birthday
When they update their profile
4) Subscribers' preferred communication channel
Another reason why you should invest in email marketing is that consumers love this method of communication. It allows them to access information or promotions instantly and not miss anything.
Nobody is connected 24 hours a day to check their social networks, news, etc. This explains why many publications go unnoticed. However, emails remain "unread" in users' inboxes until they click on them.
Fun fact: 61% of consumers prefer to be contacted by brands via email.
5) Reaching users on mobile devices
With 6.64 trillion smartphone users on earth, or 83.72% of the population, it's no wonder how popular this tool is. It is necessary that your email marketing campaigns can be viewed by your users on the devices they use (phones, tablets, etc.).
In addition, people are not always sitting in front of a computer. When they are on the go or on their lunch hour, they are more likely to check their emails from their smartphone.
Fun fact: 41.6% of users prefer to open their emails from their smartphone.
6) Know your target audience better
One of the most important reasons why you should invest in an email marketing solution is that it allows you to know your buyer persona. Forms, surveys and subscriber behavior on your newsletters (number of clicks, open rate, etc.) allow you to collect very useful data. You will be able to segment your mailings according to the criteria of your choice (age group, location, center of interest, etc.) and send personalized content to your contacts.
Fun fact: Marketers who use segmented campaigns see an increase in revenue of up to 760%.

–Campaign Monitor, 2019
7) Results are easy to track
Many email marketing solutions such as Cyberimpact allow you to measure the performance of your marketing campaigns. The reporting tool makes it much easier to understand how your customers engage with your communications. You will be able to know:
The open rate: number of contacts who opened your email
Click-through rate: find out which CTA (call to action) performed best
Unsubscribe rate: number of people who unsubscribed from your newsletter
With these statistics, you will be able to know which products are the most popular and make improvements to your emails. Some tools also allow you to do A/B testing to see if one email marketing campaign works better than another.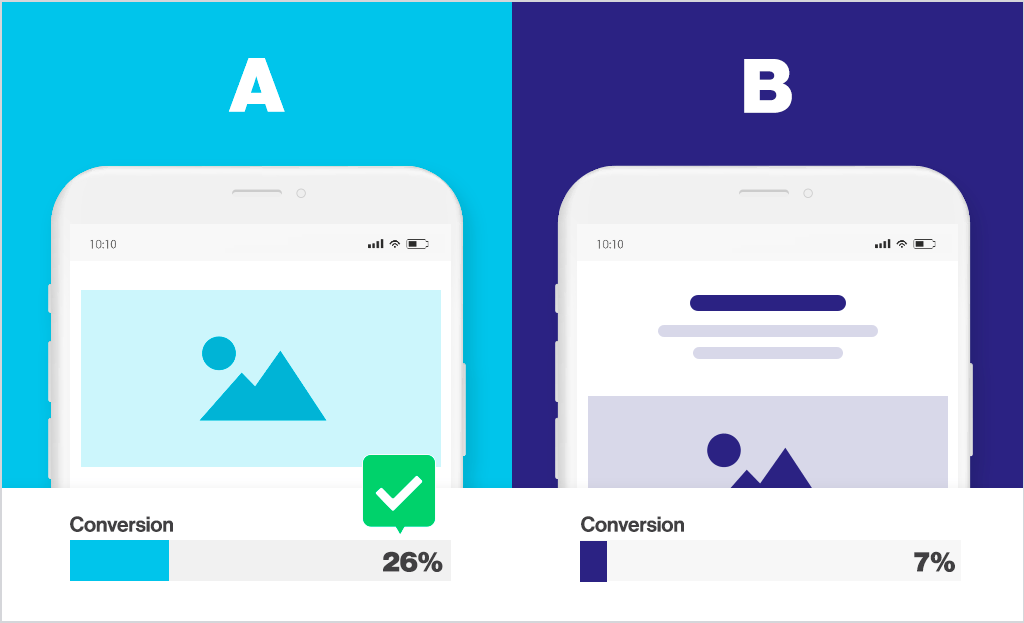 8) Almost instant results
Email marketing is a powerful tool for generating conversions. In fact, a newsletter can help drive sales by directing traffic to your website. The online buying journey is more direct and quicker for a consumer than when they have to go to a store. So, within minutes of sending your email, you will be able to quickly see the results, for example if a promotional code is used.
If you specify in your newsletter how long your flash sale or promotion lasts, it also creates a sense of urgency that will result in higher clicks and conversions.
9) Easy to integrate with your other marketing strategies
When building a digital marketing strategy, it's important not to put all your eggs in one basket. Facebook or Instagram could decide to change their algorithm overnight, and if you rely solely on those platforms, you'll have to start from scratch. Ideally, your strategy should be omnichannel, meaning you should use multiple communication channels at the same time. After all, the more channels you use to get the word out about a promotion, the greater your potential reach.
Email marketing is an ideal solution, as it is easy to integrate with your other strategies. Here are few examples:
Add a social media sharing button to your email
Encourage people to subscribe to your blog
Give out a promotional code to make purchases on your website
10) To create excitement
Who doesn't love receiving and enjoying exclusive offers? Whether it's to reward your loyal customers or to show a preview of your next collection, everyone likes to feel like they got a good deal. Many companies like CookIt are drawing, every year, a $1000 gift card among their newsletter subscribers. Clothing brands like Dynamite and RW&CO send a sneak peek of their new collection with a promo code to their members early.
Everyone likes to belong to a social group, especially if it provides exclusive benefits. Your subscribers will feel more unique and important to your business.
As a small business, you probably won't have the same budget as a multinational, but a reward or a little extra is always nice to receive.
---
It's never too late to start your email marketing
Investing in an email marketing solution is an important tool for small and medium businesses. It allows you to stay in touch with your customers, to announce your new product or service, to generate traffic on your website, to create engagement, and this at a lower cost. Your contact lists belong to you, which is an invaluable resource for getting to know your customers and establishing long-term relationships.
---
Cyberimpact, a simple and easy-to-use email marketing tool
Cyberimpact offers an email marketing solution that allows you to create professional newsletters in a few clicks. The pricing plans offered are more than affordable and designed to adapt to your growth. Pay only for the services you need. Create your free account today!