They say "A picture is worth a thousand words" and I know for a fact that this saying is true.
In a world where the attention span is low and the distraction is high, it becomes very crucial in marketing to create striking and powerful images to captivate the attention of the audience and drive them to your content.
Cyberimpact's main objective is to offer you an intuitive easy-to-use application featuring a variety of images designed to inspire you and make your emails stand out no matter your industry and whatever the occasion.
Our creative team has designed powerful images that convert:
Professional and eye-catching designs (Suggestions per industry: camping, biking, etc.)
Bright and contrasting colors so that you do not get unnoticed
Sales-oriented taglines with a "Punch"
Responsive and mobile friendly layouts
Thematic templates (Popular, Special occasions: Halloween, Christmas, etc.)
Bilingual: French and English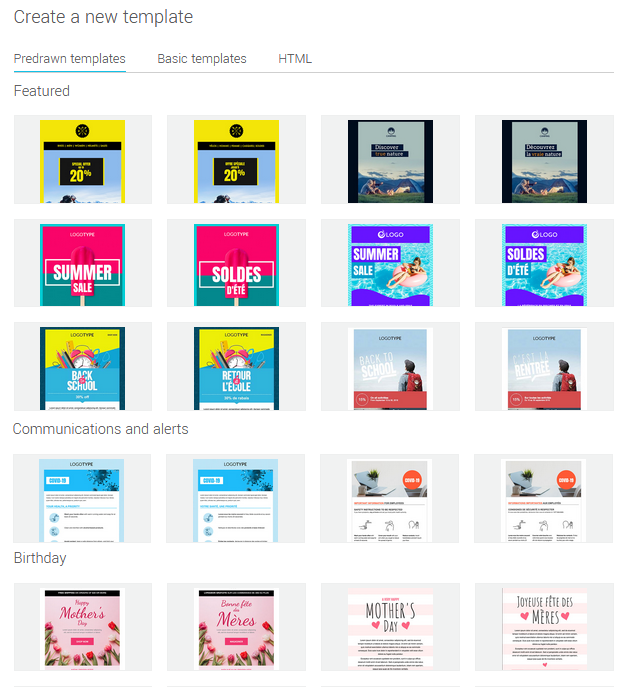 With our innovative email builder you will have access to:
A library of over a million of high quality and copyright free images to help you create your email marketing campaign with Cyberimpact.



The Image builder that allows you to manage and modify images from the Cyberimpact application. With this tool, you can add your logo (highly suggested), add various shapes, change colors, etc. In other words, it's as if you have an integrated Photoshop to create anything you could have imagined!


Because your success is what matters most to us, we strive to always offer you updates and versatile choices that become the "turnkey" of your business.
We sincerely hope that you will take advantage of our suggestions and that your email marketing campaigns will be crowned with brilliant graphics leading to imminent SUCCESS!